The Yanomami group said they responded with bows and arrows, and shotguns. One indigenous person and four miners were injured.
An estimated 20,000 illegal gold miners are in the Yanomami area, Brazil's largest protected indigenous reserve. Violence in the Amazon has increased under President Jair Bolsonaro.
The far-right president, a critic of the size of the indigenous reserves, has promised to open some of them to agriculture and mining. His government has weakened environmental protections, and critics say his rhetoric has emboldened illegal activity in the region.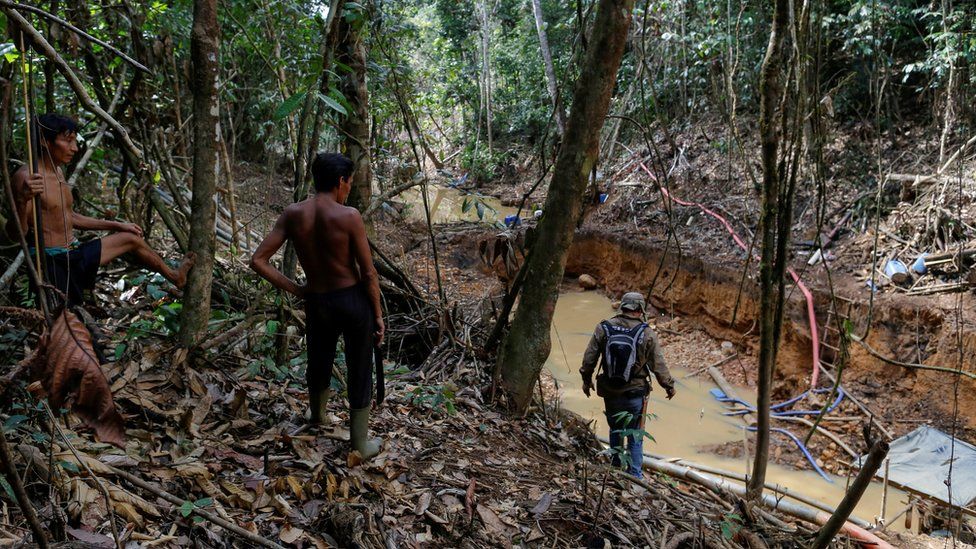 Junior Hekurari Yanomami, from the Yanomami-Ye'kuanna group, said the half-hour shootout happened on Monday in the Palimiú community in Roraima state, near the border with Venezuela. About 930 people live in the area.
A video that purportedly shows the incident captured the moment a boat passed by the community and gunshots were heard. About a dozen women and children who were gathered near the Uraricoera river were seen running for cover amid desperate shouts.
The river is used by illegal miners, known locally as garimpeiros, to transport petrol and other goods to their camps. According to Mr Hekurari Yanomami, the community had set up barricades to try to prevent the miners from entering their territory.
He said three of the miners had been killed in the confrontation, but Brazil's federal police said later it could not confirm the number.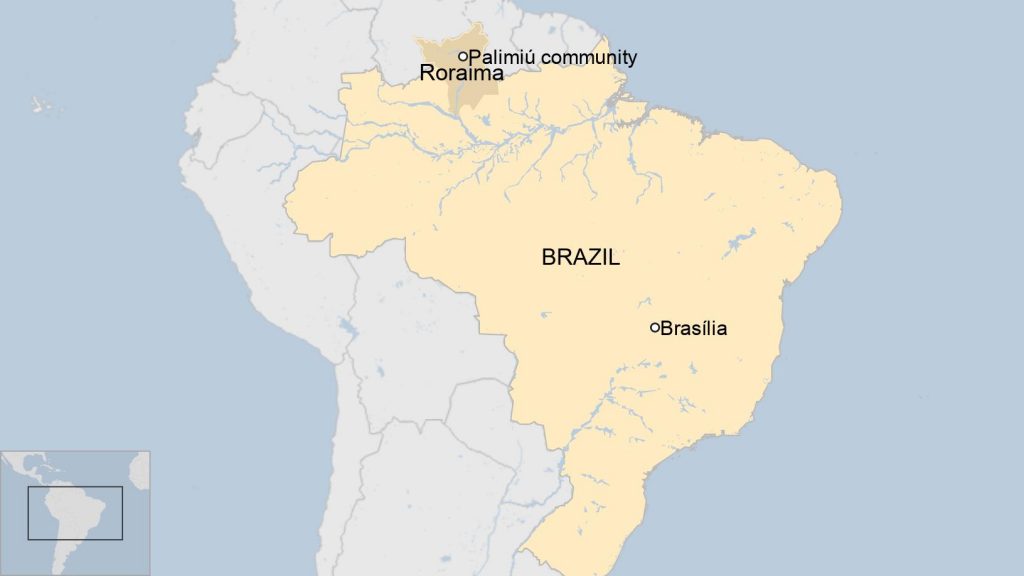 Transcripts of audio messages shared in groups used by illegal miners and published by the non-profit group Instituto Socioambiental (ISA) suggest the community was attacked after they seized petrol that was to be sent to a mining camp.
The messages also say the attackers were allegedly affiliated to a criminal organisation. Experts say the area is controlled by members of the São Paulo-based Primeiro Comando da Capital (PCC), Brazil's largest criminal group that is linked to drug and arms trafficking.
In a letter to federal authorities, Mr Hekurari Yanomami called for "urgent action to stop the spiral of violence in the area and to guarantee the security of the community". He said members of the indigenous group were sheltering in the jungle as the miners had threatened to retaliate.
It was the third incident between indigenous people and illegal miners in the area in two weeks. "Everybody is scared," he said in a video.
A local co-ordinator of the indigenous agency, Funai, said the situation was "serious" and because there was the "imminent risk of further conflict" it would not be able to send a team to investigate the incident without security protection.
Fuente material: www.aljazeera.com